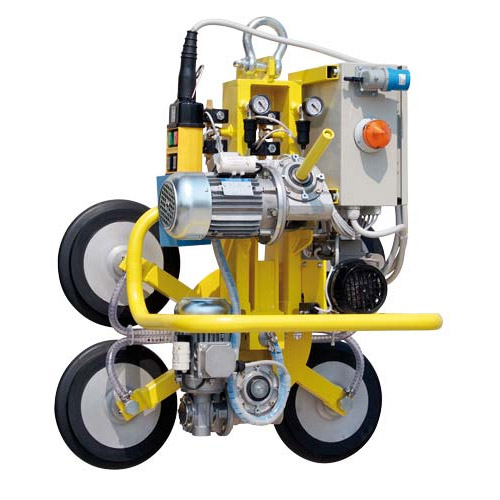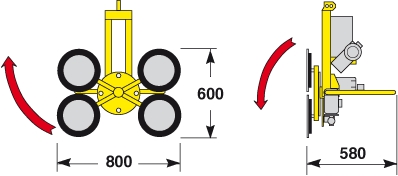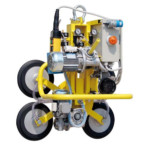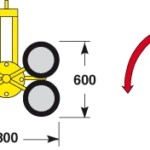 4 P.GM.BM
Designed to handle heavy weights and meet high output requirements, these powered suction cup units feature 360° rotation and horizontal-vertical tilt.
High performance machines, they are particularly suitable for large sheet assembly work on building sites and workshop handling. They feature a remote push-button control unit (up to 4 m distant), thus giving the operator excellent manoeuvrability.
The suction system, which features an independent electrical vacuum pump, has two safety circuits and a grip that ranges from 540 Kg to 1080 Kg.
The electrical system is supplied with the voltage rating requested by the customer and can also be fitted with a simple switching device that allows use with three-phase, single-phase and continuous 24V power supplies without having to carry to carry out any work on the machine.
Description

Product Brochure

Technical Data Sheet