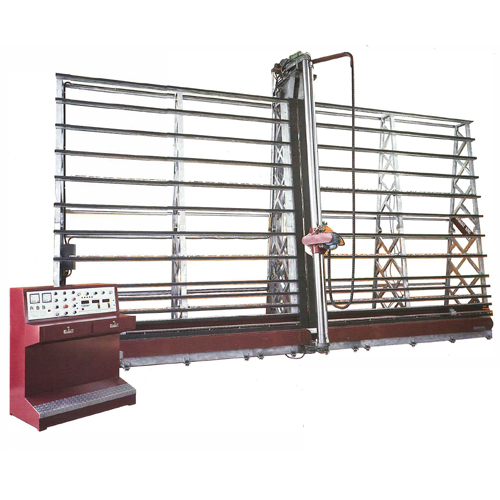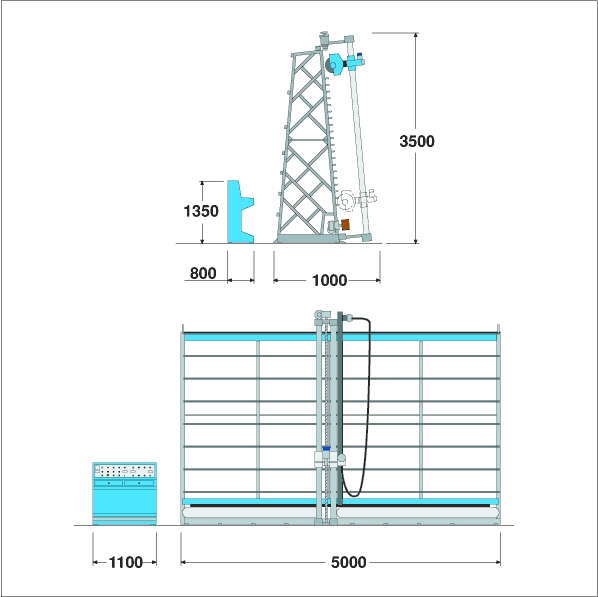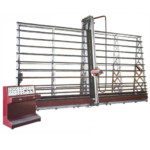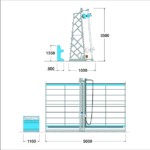 DK 2400
Consists of automatic machines for the cutting of thick, bullet-proof and laminated glass sheets. The load-bearing structure is in hot-galvanised steel and is designed to eliminate the vibration that can alter cutting quality.
Two independent rubber-lined conveyors allow the sheet to advance in the vertical cutting position.
The RBB cutting machine range includes units for vertical cutting only and two models for vertical and horizontal cutting.
Downloads/Info
Cutting Heads
Accessories
Description

 Technical Data Sheet
Cutting Heads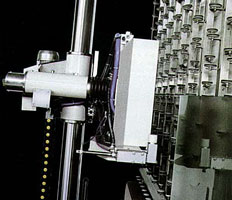 The cutting head, mounted on a double slide, is driven by variable-speed motors: a pneumatic actuator switches its position from the vertical to the horizontal.
Powerful and reliable, these machines have been designed to provide high output rates with top-flight precision and quality. Cuts can be angled by means of a device which automatically shifts the columns on which the disk-holding shuttle slides. Rotation is displayed, degree by degree, up to 45°.
Transverse movement of the cutting head allows the blade to move away from the glass when the cut is completed, thus reducing the time taken to return to the starting position.
All measurements are displayed electronically and the system is controlled by a PLC.
Accessories
ACCESSORY FOR DIAMANTKING DISK GLASS CUTTING MACHINE
Goniometric glass cutting equipment capable of being tilted from 20° to 70°, via manual adjustment on a graduated scale.
It consists of a glass-holding stand with PVB blocks. Can support glass sheets sized 260 x 320 x 5 cm