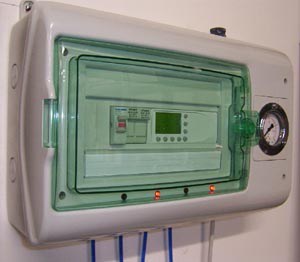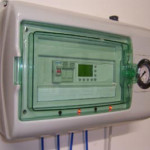 MG100 – GAS FILLING MACHINE
Gas filling machine for filling gas inside the insulating glass. Volumetric operation (to volume of filling) only inserting, by potentiometers, the three dimensions of the insulating glass (length, width, thickness) and pressing the button of the channel.
Four separate channels for the contemporary filling of four insulated glass. Maximum measures of filling: 5,12 m. x 5,12 m. x 100 mm. All operations are managed by the PLC . This machine can work with a lot of type of gas.
The machine works with different types of gas.
Description

 Technical Data Sheet