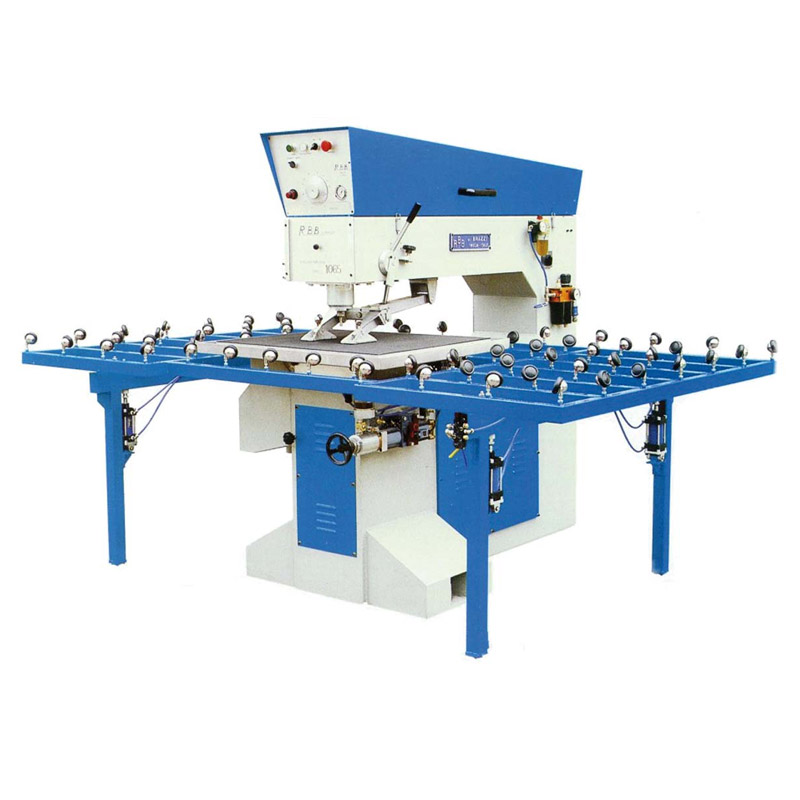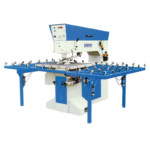 RBB 1065 / RBB 1200
Glass drill with opposing bits featuring automatic lower bit drilling and manual upper bit drilling. Automatic regulation of diamond tool speed. This drill is particularly suitable where high output is required.
Downloads/Info
Specifications
Options
Specifications
Automatic sheet locking during drilling.
Regulator to determine lower bit penetration depth.
Automatic expulsion of core.
Automatic regulation of diamond tool rotation speed by means of drilling diameter selector switch.
Minimum drilling diameter 4 mm.
Maximum drilling diameter with 2 bits 130 mm.
Throat depth 1065 mm.
Installed electrical power 7 kW
Overall dimensions 1700 x 900 x 1760 mm.
Worktop height 1100 mm.
Machine weight: 550 Kg.
Options
Glass support bench with castors for sheet positioning.
Laser alignment system.
Tank and pump for water re-circulation.
Supports for in-series drilling.