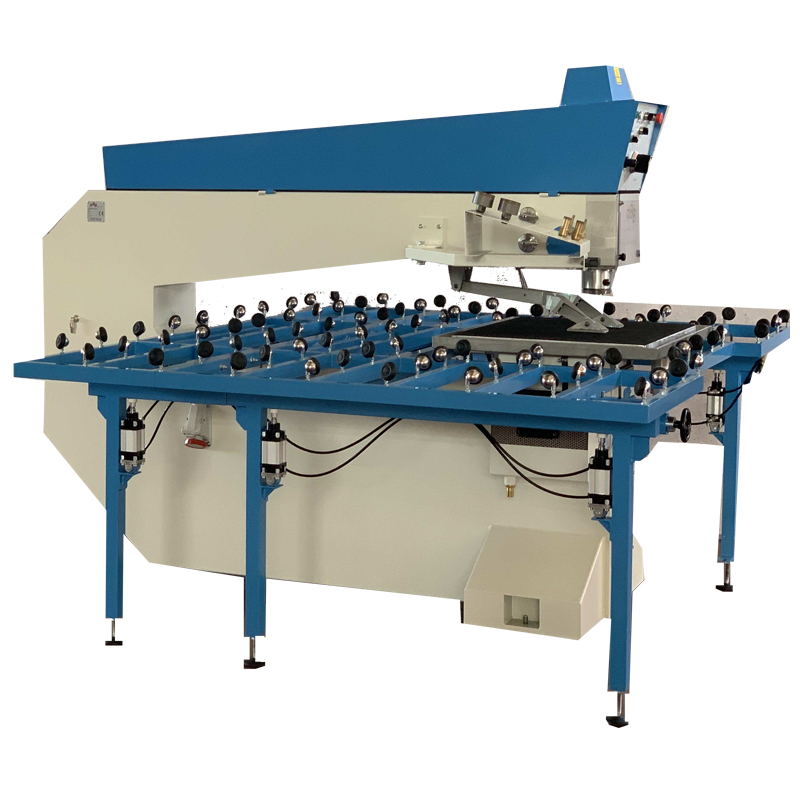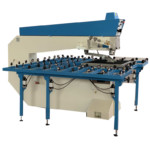 RBB 1665
Glass drilling machine with opposite drilling heads. Automatic operation of the lower diamond drill and hand operated upper diamond drill. Automatic clamping of the glass during the drilling operation.
Adjustment of the depth of the lower drill penetration. Automatic adjustment of the drills rotation speed by setting the drilling diameter. Automatic ejection of the glass cores.
Upon request: supporting table fitted with castors for the large glass sheets positioning. Table dimensions 2500x2000mm. Laser centering system, Tank and pump for water recirculation and manual support kit for series drilling.
Downloads/Info
Specifications
Description

Technical Data Sheet

Product Brochure
Specifications
Minimum drilling diameter 4mm
Maximum drilling diameter with 2 drills 130mm
Maximum thickness 50mm
Throating depth 1665mm
Installed power 3 kw
Weight kg 750
Overall dimensions 2500x900x1760mm
Work surface height 1100mm