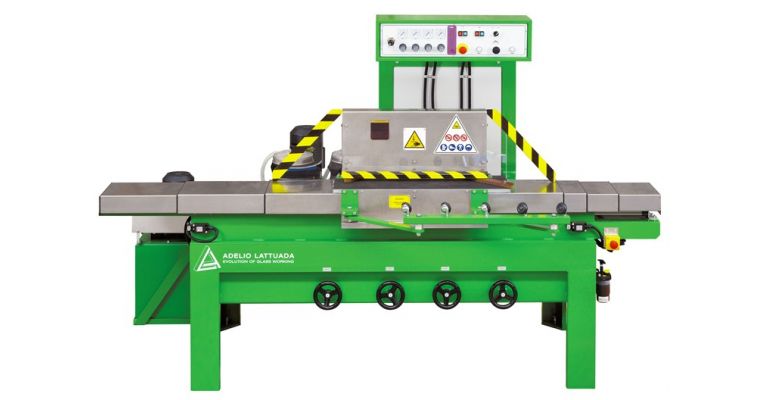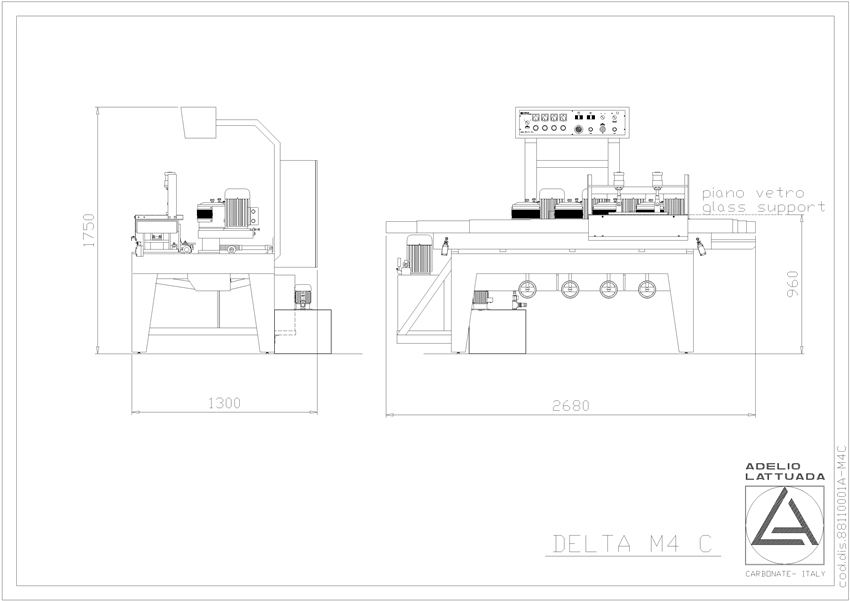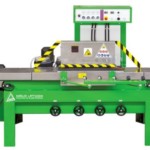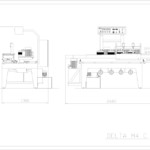 DELTA M4C
Automatic corners grinding machine for the processing of radium and straight corners perfectly polished in a single passage with flat edge with arris, pencil edge and other profiles (according to the wheels that are fitted on).
Pneumatic movement of wheel-holder groups. A peculiar advantage of this machine is the possibility to carry out the processing with continuous cycle having the chance to time the end stroke break from 0 to 30". Moreover it is possible to process some kind of corners directly without the cutting. The DELTA M4 C model is equipped with a polishing system with liquid cerium oxide and it fits 2 spindles for diamond wheels, 1 spindle for polishing wheel and 1 spindle for the felt; in this case the fourth spindle has a double speed motor and so it allows the fitting of the felt or of the polishing wheel.
Time per cycle: from a minimum of 25" for thicknesses of 4/5/6 mm up to 2' for larger thicknesses.
Downloads/Info
Videos
Technical Info
Description

 Radius Corner Grinding Machines

 Delta M4C Layout
Videos
Technical Info
Wheel Configuration and Technical Info
DELTA.pdf