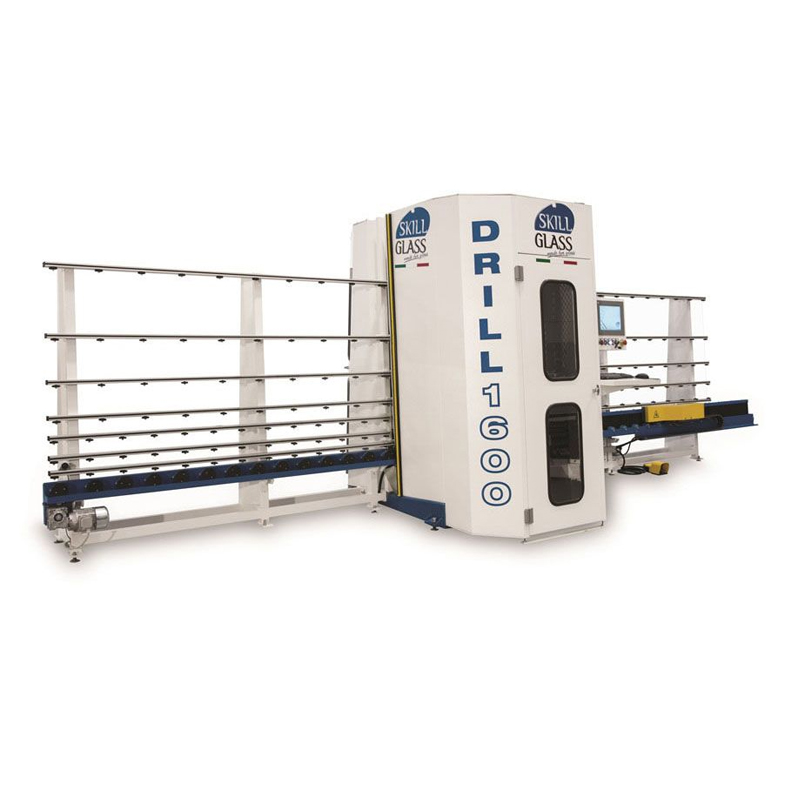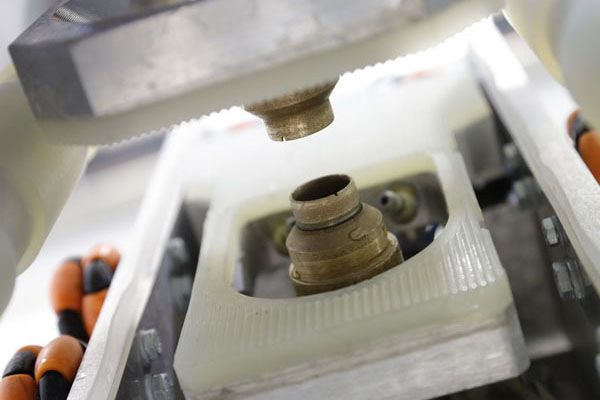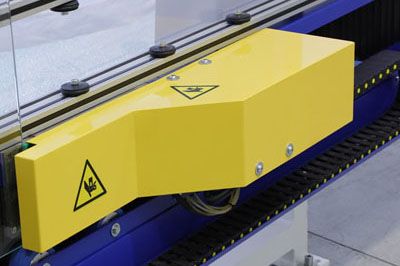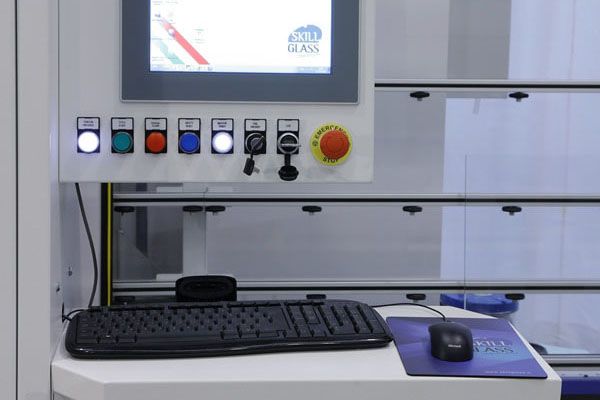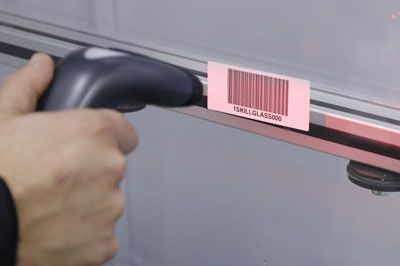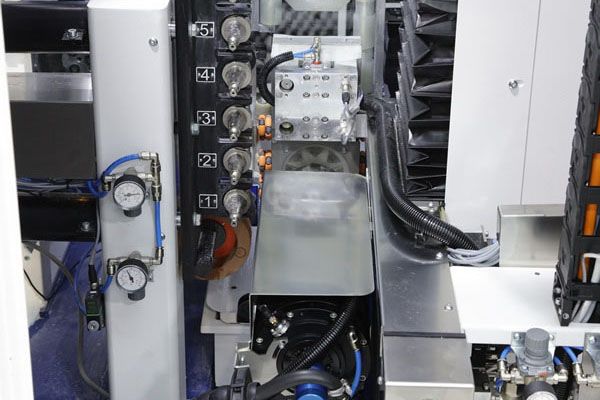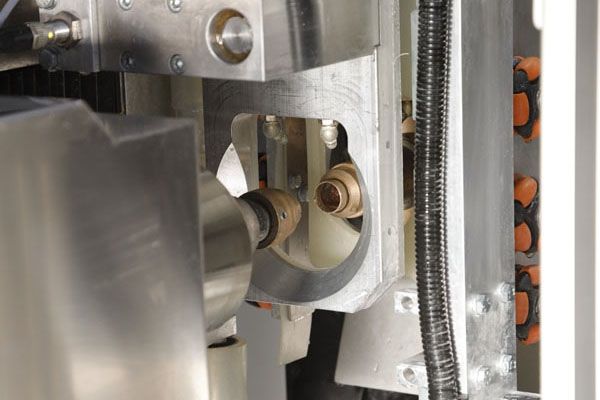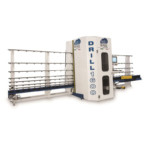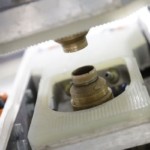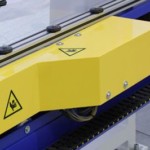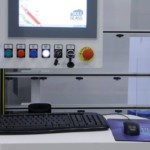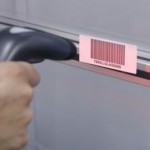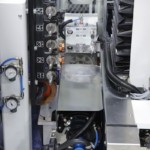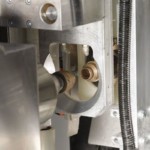 DRILL 1600 – Vertical Drilling Machine
AUTOMATIC VERTICAL 4 AXIS DRILLING MACHINE FOR DRILLING AND COUNTERSINKING ON RECTANGULAR GLASS SLABS
DRILL 1600 is a numeric control 4 axis drilling machine designed for producing holes and countersinks on rectangular flat glass with a thickness of 3 – 20 mm.
The machine is composed of four axes, X Y Z W, and two electro-spindles positioned opposite one another creating a dead centre system that drills perfect holes.
Downloads/Info
Video
Advantages
Processes
Software
Other
Spec
Description

Product Brochure
Video
Advantages
The vertical processing of sheet glass has many advantages in comparison with flat processing. The size of the machine is considerably less than a corresponding flat machine and the position of the sheet glass on the roller automatically obtains the fixed zero point without error to the extent that the stroke is certain. Furthermore, horizontal machines must be perfectly even to avoid breaking the glass whereas with vertical machines, the position of the glass is naturally aligned since it is supported from underneath.
Processes
The machine can carry out multiple processing operations:
DRILLING: drilling can be performed with maximum speed and guaranteed high quality and precision also thanks to the rear mobile support.
COUNTERSINKING: can be performed in the front part either with individual diamond tools and adjusted according to client requirements by the program, or with accessories fitted on the diamond drill bits.
MILLING: due to the system's high level of precision and robustness, milling is a quick, simple operation to carry out, and with multiple tools it is possible to obtain a milled, grinded insert in just a few seconds.
Software
SKILLGLASS Cad-Cam which is a software that allows the operator to insert the works on a lot of shapes and designs, also by importing DXF files, which can then be used to create the program to be run on the machine.
The program is parametric and also allows less experienced users to design quickly and simply in order to optimise processing timescales and procedures.
Other
Automatic Lubrication
The automatic lubrication system is composed of numerous lubrication points situated in the areas of most movement. A central pump regulates the continuous flow of lubrication fluid.
The constant lubrication of all moving components such as bearings, recirculating ball screws and areas of linear movement is very important to prevent malfunctions and blockages and to reduce recurring maintenance costs. The central unit reaches the lubrication points of the main line according to the quantity and frequency programmed by the operator. The entire system is controlled by the PLC and is therefore managed completely automatically.
Spec
| | |
| --- | --- |
| Machine dimensions with rollers | length 8200 mm x width 2800 mm x height 3200 mm |
| Min. size of glass worked | 600 x 300 mm |
| Max. size of glass worked | 3000 x 2000 mm |
| Min. thickness of glass worked | 4 mm |
| Max. thickness of glass worked | 20 mm |
| Height of work level | 600 mm |
| Forward work speed | 0 -15 m/min. approx. |
| | |
| --- | --- |
| Cross traverse – Y axis | 2000 mm |
| Longitudinal traverse – X axis | 3000 mm |
| Electrical power supply (standard) | 400 V 50 Hz 3 phase |
| Total installed power of machine system | 18 kW |
| Rated power of spindle. N° 2 of: | 3 kW (4 HP) 4 kW (5,3 HP) optional |
| Spindle speed with internal cooling of the tool | 0 – 6.000 rev/min |
| Numeric Control NC 1600 | 5 axis |
| N. of automatic change tool slots | 8×2 |