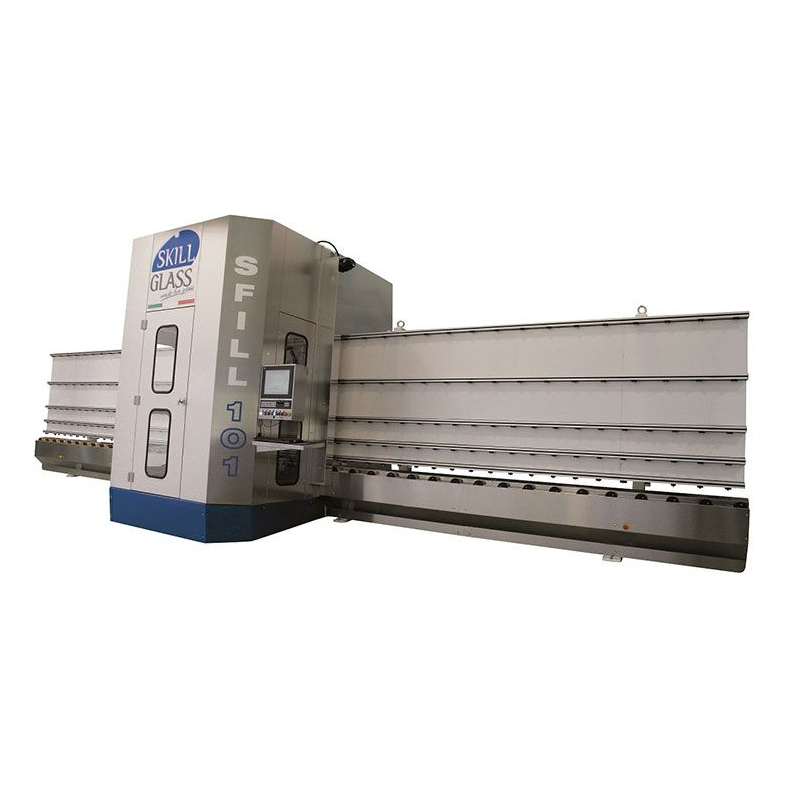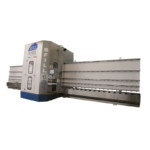 SFILL 101 Vertical Arrissing and Grinding
SFILL 101 is a 9-axis numerical control vertical machine for the automatic arrissing, grinding and polishing of  rectangular flat sheet glass with a thickness of 3-21 mm. The machine is composed of nine axes and two electrospindles mounted side by side that allow to process at the same time the horizontal sides of the pieces.
The machine can perform multiple machining processes:​
GRINDING: this is done using diamond wheels with a diameter of 150mm and can be carried out on straight and shaped glass, including laminated or treated glass.
POLISHING: this can be carried out on large surfaces with grinding wheels of 150mm.
ARRISSING: this can be performed with both heads using peripheral "V"-shaped diamond edge grinders.
Downloads/Info
Key Benefits
Description

Product Brochure
Key Benefits
Sheets manoeuvred by vacuum belts
Automatic detection of sheet size
​Grinding with 2 heads simultaneously
​Automatic tool changer
Maximum precision and speed
ISO 40 10 kW electro-spindles
Vibration-free and long service life
Minimal maintenance