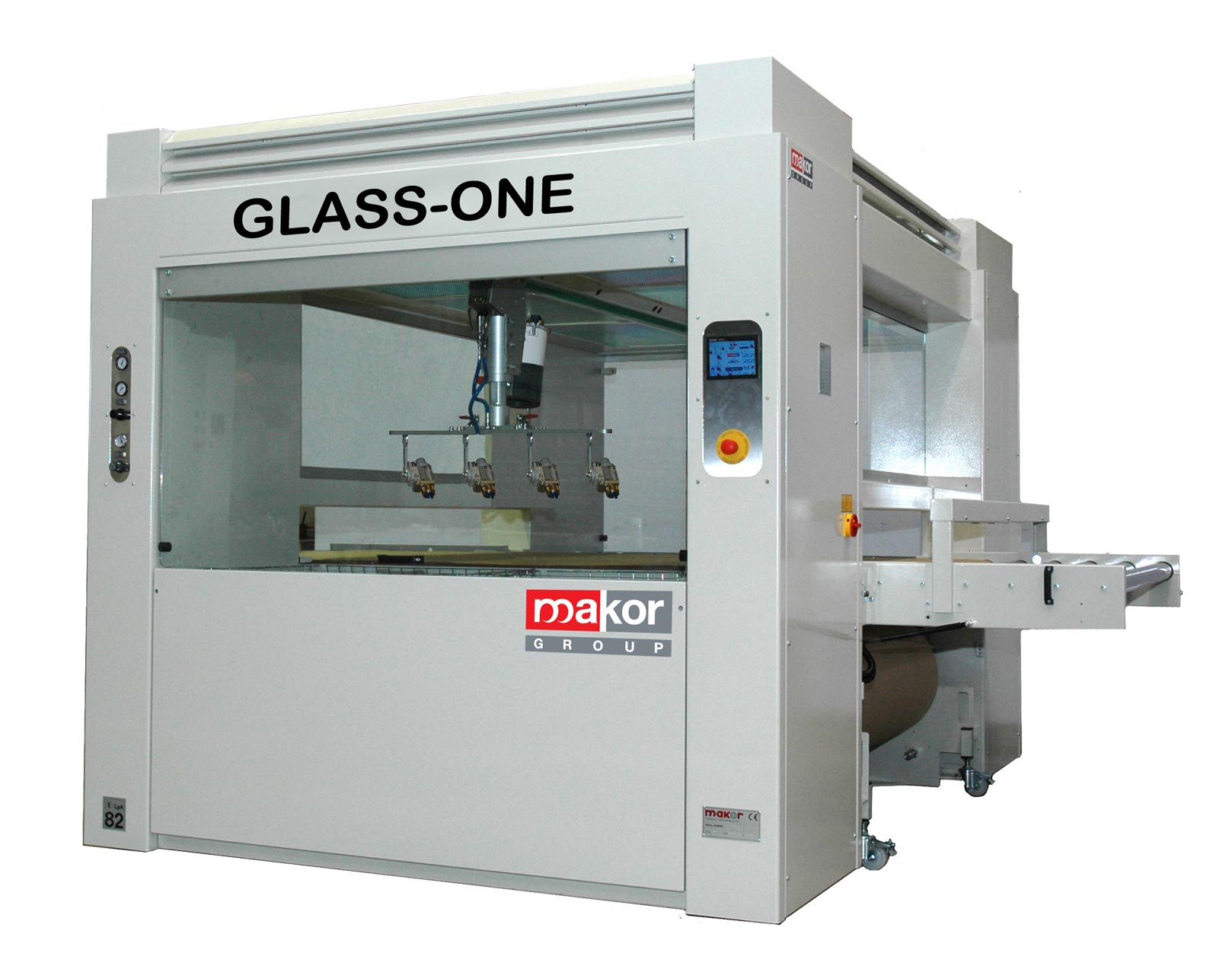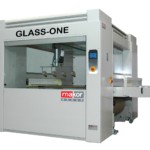 GLASS-ONE
The machine is made of a single module that includes control panel and air exhauster. This feature together with very intuitive controls (PLC touch screen) make the installation and use of the machine extremely easy.
Flexibility, reliability, ease to use, low running cost: the ideal solution for "just in time" production with paint or glue.
Downloads/Info
Spraying Unit
Paper Transport System
Videos
Description

Product Brochure

 Glass-one-layout
Spraying Unit
Oscillating arm with 4 guns, electronically controlled with constant and precise movement to
obtain a uniform spray result.
The "quick connection" system allows the change of guns switching from a type of paint to
another in a short time.
For small batches production a tank for stain/paint is provided to be placed on the arm
(without staining the main pump).
Paper Transport System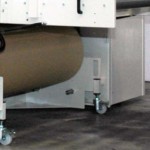 The paper transport system eliminates all maintenance time and costs of the cleaning belt at the end of the working process.
High running autonomy with just one roll of paper (3 km with paper 50gr/sq.m). The paper roll holding cart is easily extractable (on wheels) and can be moved with a forklift.
Videos