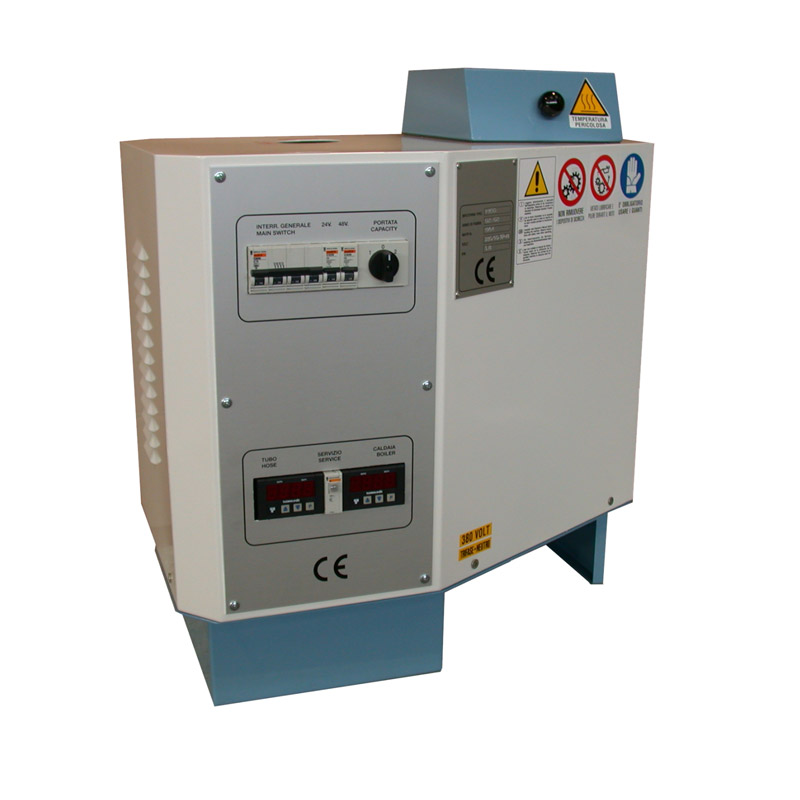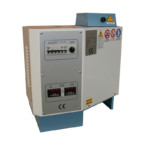 M100 – HOT MELT EXTRUDER 10 LT.
Adjustment and digital display of the working temperature from 160° c up to 200° c. Adjustment of the extrusion capacity by means of a safety valve. Die cast aluminum construction tank. Bronze-made pump for higher resistance to overpressure. All resistances are stainless steel-made and are not directly in contact with the material to be extruded.
Automatic locking of the pump in case of anomalies in the heating plant. Double control of the heating system to avoid start-up below working temperature. Protection against over-pressure of the exit hose by means of the capacity adjustment safety valve. Safety protections against access to the dangerous parts of the machine according to the European norms. Thermic protection of the motor, of the resistance and of the low voltage circuit. Control circuits which are in contact with the operator are in security low voltage 24 Vac. Heating gun is in security low voltage 48 Vac.
Description

 Technical Data Sheet

 M 100 Floorplan