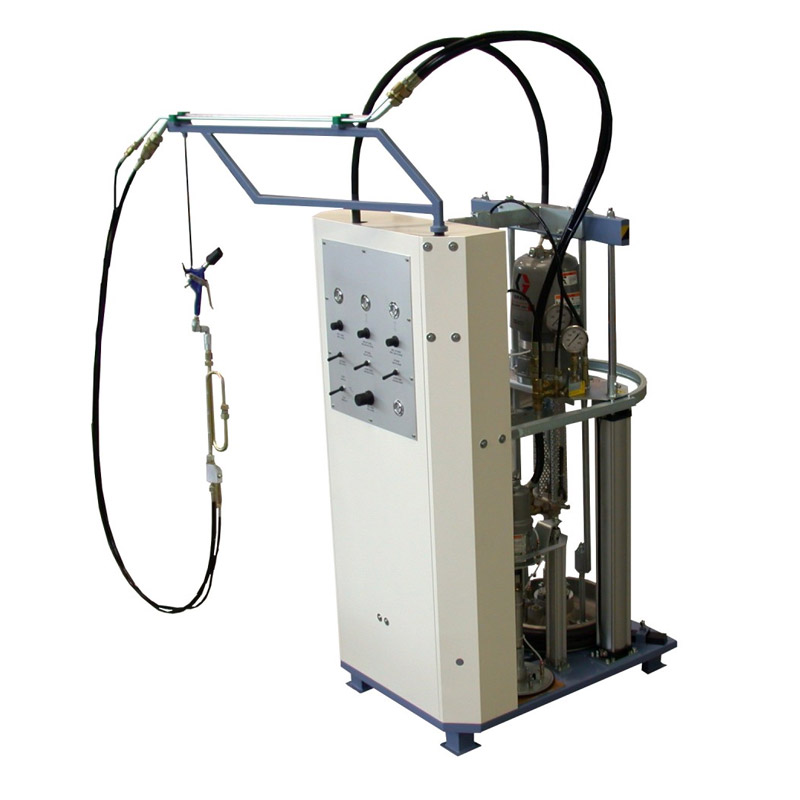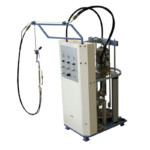 M106 – PNEUMATIC TYOKOL EXTRUDER LT. 200
ase component pump with pneumatic feeding 55/1. Dosing catalyzer pump with pneumatic feeding. Mixing group mechanically connected to the base pump in order to obtain a constant mixing. Different mixing system by means of alpha-mix situated near the gun. Double gasket pressing plate.
Revolving over-head swinging arm supporting pipes and mixer. Pressure control of the base and catalyzer components. Hand-operated bleed valves for the product. Automatic pressure relief valve. Fixing brackets for the base drum. All controls with relative adjusting devices are positioned in a single easy to reach panel. Optional thermostat for the adjustment of the base component plate's temperature. Optional washing pump.
Description

Technical Data Sheet

 M 106 floorplan