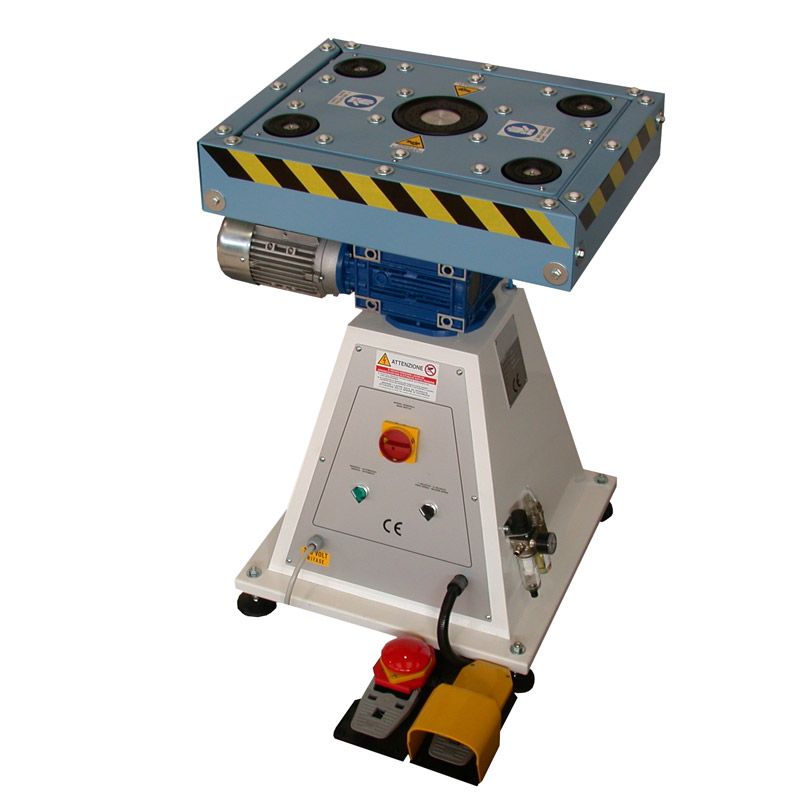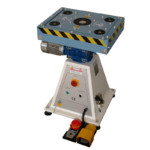 M116 – ROTATING TABLE WITH 5 SUCTION CUPS
Powder spray painted steel-made structure for higher resistance to corrosion. Equipped with four suction cups to lock the pieces and a pneumatically lifting power unit for the smallest pieces. Electronic adjustment of table rotation speed. Automatic operation (1/4 one fourth turn) and manual operation (on-off). Extensible lateral pins to work different sizes of glass.
Monitoring of air presence in the pneumatic plant by means of a pressure gauge and electric block valve in case of anomaly. Emergency push button to stop all moving parts of the machine both during automatic and manual operation. Control system with safety pedals. All control circuits in contact with the operator are in security low voltage 24 Vac. Safety protections against access to the dangerous parts of the machine according to the European norms.
Description

 Technical Data Sheet

 M 116 Floorplan